Regular price
$26.00 USD
Sale price
$26.00 USD
Unit price
per
Sale
Sold out
Fish Bait Knife 270mm - Free Ceramic Sharpener & Gloves.
Effortlessly handle bait with our premium smaller blade knife.
Superior non-stick coating on the blade ensures easy cutting and prevents the fish from sticking, making prep work a breeze, easy grip TPR handle provides a comfortable and secure hold, allowing you to work with precision.
The ceramic sharpener allows you to keep the blade sharp and ready for use at all times, and the sheath protects the blade from damage when not in use, ensuring it stays sharp and ready for the next fishing session.
With a blade length of 130mm and a total knife length of 270mm, minimal amount of blade flex this knife is the perfect size for all your bait needs. Don't miss out - add one (or more!) to your collection today and experience the ease and convenience of using a high-quality fish bait knife on your next fishing trip!
Stainless steel blade.

Free ceramic sharpener & gloves.

Total knife length is 270mm - Blade length 130mm.
NOTE: 
This knife is razor sharp.
Do not leave unattended or where there are children.
Caution should always be used when handling sharp knives.
View full details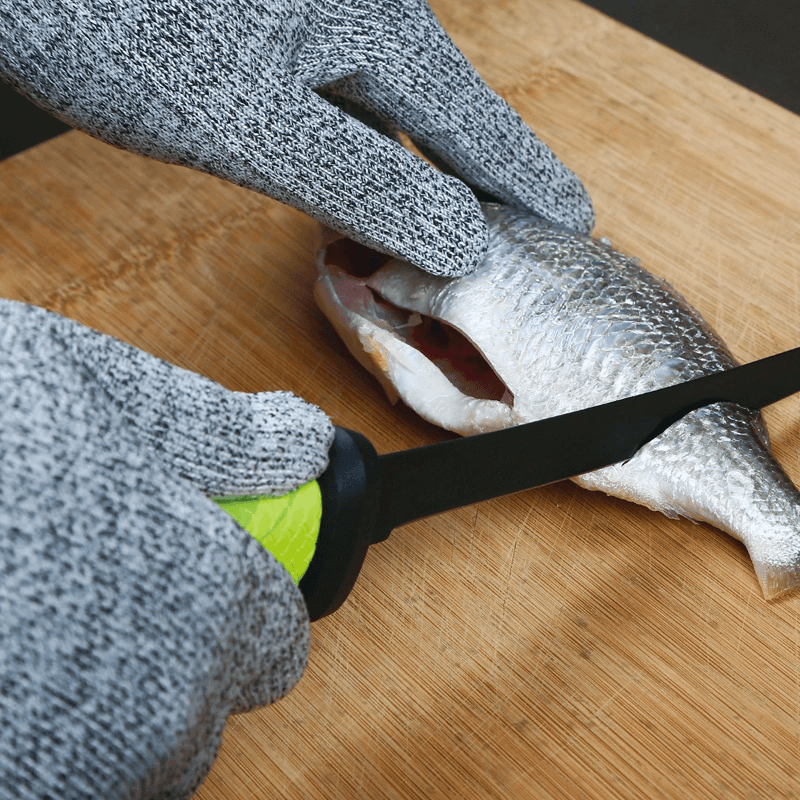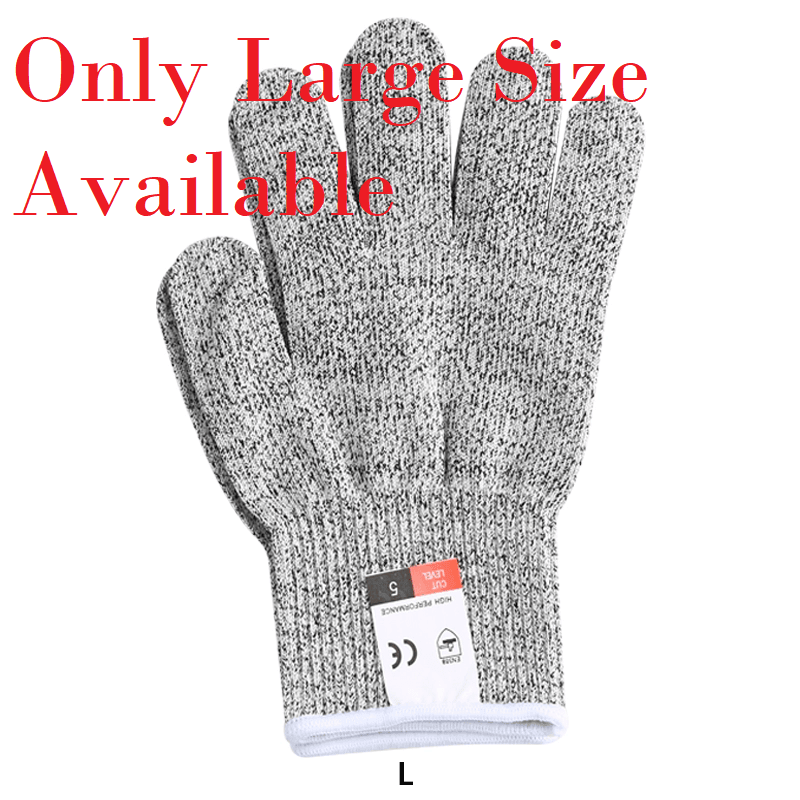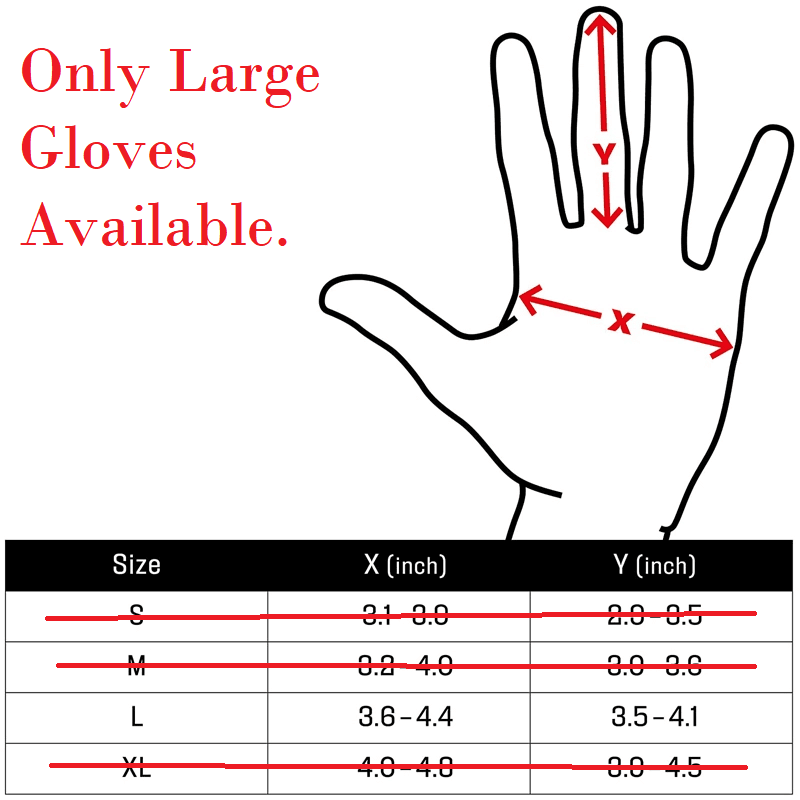 Very happy with fishing knife,great quality.Great service as well
Blade snapped
Great knife, just not that durable...careful not to bend as mine snapped at the base
Dear Spencer,
I wanted to express my gratitude for your thoughtful review of our Bait Knife. We highly value all forms of feedback, as it helps us enhance both our products and services.
The Bait Knife is designed with a slim profile and limited flexibility, which are essential for cutting bait easily. Testing has been conducted to ensure the blade thickness aligns with the knife's intended purpose. You are absolutely right in noting that exceeding the blade's flexing limits can indeed result in snapping.
Once again, thank you for sharing your insights with us.
Warm regards,
Brooke Norton
Fillet knife 270mm
Very happy with this neat knife plus gloves and a sharpener. Received it promptly too so good service as well
Filleting knife
Blade too thin so it bends out of shape
Thank you for taking the time to leave a review for our Fish Filleting Knife. We appreciate all feedback, whether positive or negative, as it helps us improve our products and services.
Our Fish Filleting Knife is designed to be thin and flexible, as this is necessary for precise filleting of fish. We have tested and ensured that the blade thickness is optimal for the intended purpose of the knife.
Thank you again for your feedback. Brooke Norton.
Great knife
Purchased the smaller of the three filleting knives (270mm) as a smaller knife suits my filleting style on whiting, flathead, Redfin, bream etc. great knife and stays sharp. Delivery exceptional as arrived within days of placing my order which was just prior to Xmas.